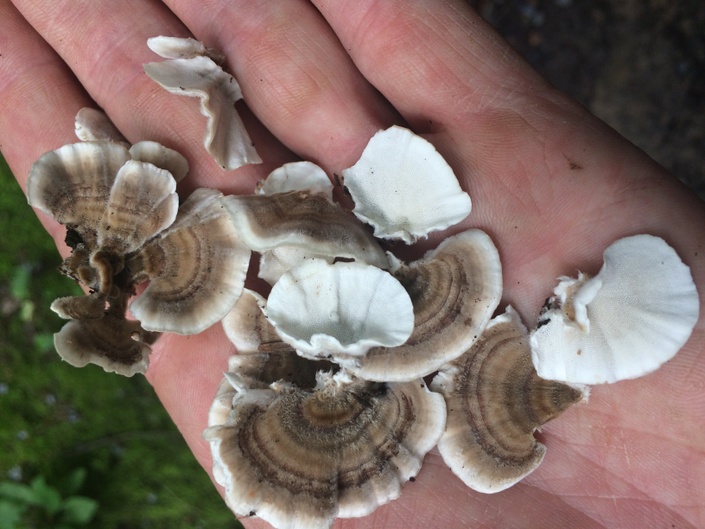 BF 149: Identifying and Partnering with Mushrooms in Farms, Gardens and Forests
Fungi for Food, Medicine, Materials, and Remediation
Enroll in Course
Learn basics in mushroom identification, life cycle, and potential applications of mushrooms to solve community level challenges.
Mushrooms are a fascinating set of organisms that are part of the larger set of fungi which includes yeasts, molds, and a host of other species. They are quickly gaining popularity for a wide range of applications from food to medicine to cleaning up toxic pollutants.
This course offers an overview of foundational knowledge needed to understand how mushrooms might play a role in your farm and/or greater community.
Students will learn the basic biology and life cycle, how to properly harvest and identify a specimen, and receive basic information and examples of ways humans are using mushrooms successfully depending on their goals and context.
While not required, this course is an excellent starting point for anyone curious about mushrooms as a prerequisite to our cultivation deep-dive courses including BF 151: Outdoor Mushroom Growing, BF 153: Indoor Mushroom Growing, and BF 154: Community Mushroom Educator Training.

Target Audience
All levels - This course is for new farmers, experienced farmers, and community members seeking to incorporate fungi into their practice. It's also relevant to woodlot owners, backyard and urban gardeners, as well as anyone who has access to forested or green space. Mushroom growing is an easy topic for beginners with some experience in gardening, farming, and managing crop systems. This class encourages diverse, accessible, and community-centered discourse and approaches.

Course Objectives
At the completion of this course, you will:
Be able to describe basic biology and life cycle of fungi and mushrooms

Know the proper process for safe harvest and identification 

Learn methods for propagating and cultivating mushrooms

Discover medicinal mushrooms and their uses

Consider applications of mushrooms for materials and remediation of toxins in the environment

Better understand mushroom production and use from a cultural perspective
Webinars
The bulk of the course happens on your own time, with discussions, readings, and assignments in Teachable, our virtual classroom. To add to the experience, webinars will be woven into the online interface of the course to allow you to meet on a weekly basis to learn from outside presenters and ask questions to address your farm issues in real time. If you miss one, they are always recorded and posted for later viewing.
Webinar Schedule

Live instruction for 2023 has concluded. You are welcome to enroll now to complete this course on a self-paced schedule and join our next live session in Fall 2024. All webinars are recorded and posted in your online classroom to watch anytime. Once enrolled in this course, you will retain access to all materials indefinitely and may return to participate in future live offerings of the course as well. Please join us!
Your Instructor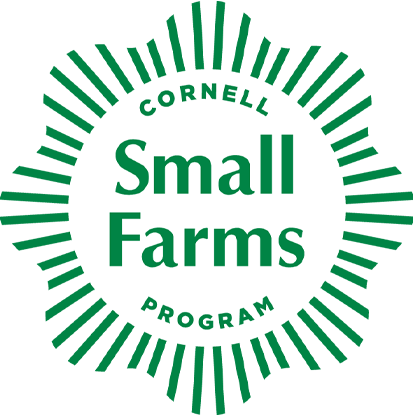 Sneha Ganguly also known as Kali Mushrooms, is an interdisciplinary artist working through the intersection of fine art and mycology. Sneha studies wild fungi with a special interest in biomaterials and pigments, and creates handmade mushroom papers, inks, paints, dyes and extracts. Sneha is co-founder of POC Fungi Community, a grassroots organization that aims to increase BIPOC access and representation in mycology. Sneha designs and teaches the Community Mushroom Educators Training program for Cornell Small Farms. She is also the founder of the first ever public Fungus Festival in NYC, which she directs on behalf of the New York Mycological Society.
Leigh Ollman has been growing mushrooms out in the Hudson Valley woods for the past several years and is fascinated by fungi's many superpowers. She has worked in a commercial mushroom farm, led community based cultivation workshops, and co-founded NYU's Mycology Group to expand her knowledge about mushrooms so that she can share what she's learned with others. Leigh is a Cornell Small Farms Community Mushroom Educator, completed her Wild Mushroom Food Safety certification, and is a recent Food Studies M.A. graduate. She currently serves as the Land Organizing Manager for the National Young Farmers Coalition.
Connie Walker (she/her/they) is a Community Mushroom Educator (CME) who loves to identify interconnections in nature and all life. Connie has a background as a classroom teacher and mental health counselor by training but, prefers the outdoor classroom to the indoor. She especially likes helping mushrooms grow. Connie is the owner and operator of a wooded urban lot in Erie, Pennsylvania called, The MushRoom; a demonstration garden and outdoor classroom dedicated to the love of mushrooms.

Ñawi K. Flores, deeply rooted in the Antis and Iñan Kichwa Nation, Chichubamba Clan, stands as a beacon Runa scholar for mycorrhizal network research, aiming to unearth the resilience of land stewardship. As a Co-founder and Director of K'allam'p and an avid mushroom educator, he combines indigenous ethnoscience with scientific methodologies to enhance understanding of resilient plant systems. At the intersection of mycology and culture, he emphasizes the role of fungi in regenerating/heritage soil health management systems and the significance of mushrooms in indigenous philosophy. This passion finds its voice through his teachings on regenerative/heritage agriculture, carbon farming planning, and mushroom cultivation. He bridges knowledge gaps, instructing in multiple languages, including Spanish, English, Andean and Amazonian Kichwa, and Portuguese. As an adjunct lecturer at CUNY and a research assistant at CUNY-Lehman College's Wurtzel Lab, Ñawi constantly seeks to weave Indigenous ethnoscience knowledge with contemporary science to foster climate-smart, inclusive ecosystems. Through his endeavors, he pioneers a path of symbiotic indigeneity, championing narratives of DEI-B-J, resilience, decolonization, deromanticism, and de-designing in land stewardship and beyond.
Course Curriculum
Week 1: Introduction to Mycology - Fungal Life Cycle and Ecological Roles
Available in days
days after you enroll
Week 2: Mushroom Identification
Available in days
days after you enroll
Frequently Asked Questions
When does the course start and finish?
The course officially starts on the date given above, when the instructor gets involved and begins hosting live weekly webinars. If you are registering after the webinars have concluded for the year, you will have immediate access to all the course materials, and will be able to participate in the next year's webinars if you choose to.
How long do I have access to the course?
How does lifetime access sound? After enrolling, you have unlimited access to this course for as long as you like - across any and all devices you own.
What if I am unhappy with the course?
We would never want you to be unhappy! If you are unsatisfied with your purchase, contact us in the first 7 days and we will give you a full refund.
Learn from successful farmers and start turning your farm dreams into reality today!